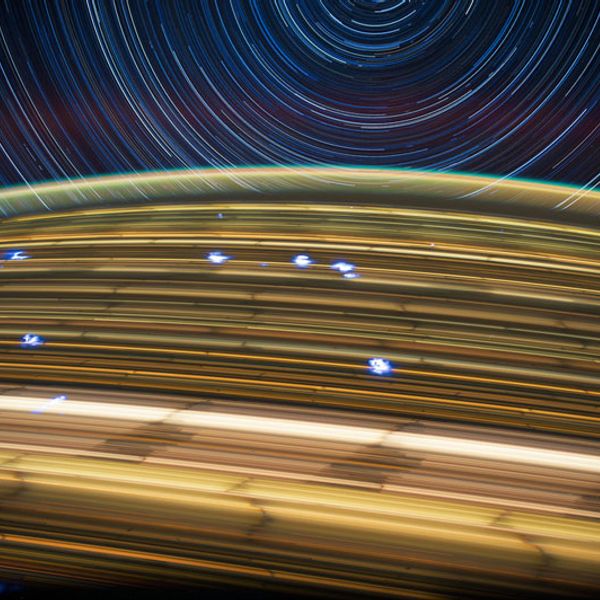 My "Dancing Universe" series combines two favorite things: EDM and outer space stuff.
It took me a while to figure out the DJ-style mixing, until this 14th installment, where I finally started to sound credible enough. (I wasn't kidding when I said I was an amateur!)
Featuring plenty of deep, tech and progressive sounds, I hope you enjoy it, whether in space or on Earth.
Tracklist :
1. STS9 – Supercluster
2. Sahar Z & Chicola – All Dat Funk
3. Olivier Giacomotto – Dusk
4. Thomas Gandey – That's The Trouble (German Brigante Remix)
5. Einmusik – Light Echoes
6. Musumeci – Melpomenia
7. Mat.Joe x Kruse & Nuernberg – Dirty Planet
8. Kant & Leo Stannard – Close To The Wire (Club Remix)
9. Quivver – Response
10. Victor Ruiz & D-Nox – In Between*
11. Joan Retamero – Her Imagination And His Planet
12. Juan Deminicis – Orbital
13. Franz Alice Stern – Tramontana
14. Hernan Cattaneo & Soundexile – Citycism (Richie G Remix)
15. Origins Sound – Progression (Definition Remix)
16. Alex Niggemann – Twisted
17. Gunnar Stiller – Snow Cone
18. Fran Von Vie – Wake Me Up When Everything Has Changed (Original Mix)
(*Just a warning – there's a bit of bad language on this track)
Tracks found on Spotify:
info:
Tyene_Rose – Mixcloud
Olivier Giacomotto – Official Website – YouTube – Facebook – SoundCloud – Twitter
Quivver – Official Website – YouTube – Facebook – SoundCloud – Twitter
Hernan Cattaneo – Official Website – Mixcloud – Facebook – Twitter